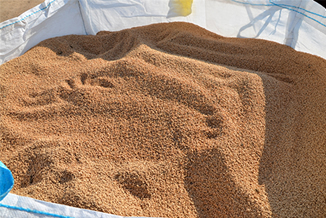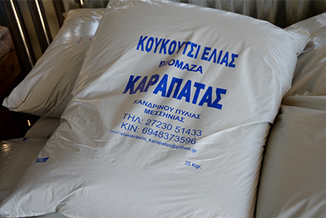 Our company has proceeded with the production of biomass fuel utilising olive kernels as a bioenergy source. This bioenergy source is valued as an environmentally friendly fuel as it does not contain any additives, toxic compounds or heavy metals. Additionally, crashed kernels are free of any dust, impurities or other contaminants. It is pure olive kernel!
One of the greatest advantage of olive kernels as bioenergy resource is their high calorific value (5.500 kcal), along with their rapid and stable performance. Furthermore, its use is allowed in large urban centres. The ash content produced after burning the olive stones is minimal reaching the 3 to 4 %.
A prerequisite for the proper combustion of the material is to properly adjust the boiler. It is required to lower the supply of the crashed kernels by 50% compared to the previously used material. The crashed kernel is packed in medium bags of 20 kg or in big bags of 500 kg.